Tips for Children Who are Scared of the Dentist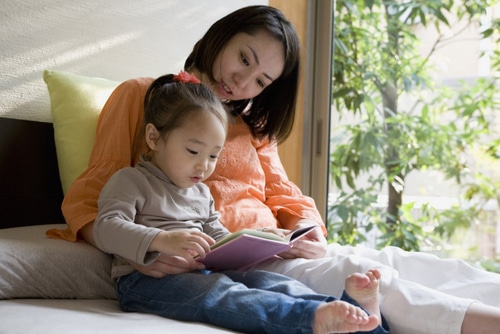 Regular dental visits are important for the oral health of your child. Just like you, your child should have regular cleanings and exams. However, for children, going to the dentist can be a scary event. Fortunately, there are things that you can do to help your scared child get into the dental chair. Lindsey A. Robinson DDS Pediatric and Endodontic Dentistry is here to help.
Talk with Your Child
One way to help a child who may be fearful of going to the dentist is to talk to them. However, keep it simple. Tell your child about the appointment ahead of time, rather than at the last minute, which will give them time to prepare mentally. Keep the details to a minimum, so that they do not ask too many questions. Giving them too much information can fuel anxiety. Steer clear of telling them that everything will be fine. If your child ends up needing a filling or other treatment, this can ruin trust. You should also avoid using words such as shot, pain, hurt. Instead, you can tell your child that we will check their smile and count their teeth.
Teach Them the Importance of Oral Care
Teaching your child good oral care habits early is important. You can show them what keeping their teeth clean and healthy entails, including brushing, flossing and, of course, dental visits. To help keep your child calm, you can tell them that the dentist is a friendly doctor who helps them to keep their teeth strong and beautiful.
Read Storybooks
Kids books are often designed to teach children about life. There are books about making friends, books about bedtime, even books about going to the dentist. These books have relatable characters, fun, easy to follow storylines and plenty of colorful illustrations. With books, you can show your child that going to the dentist is not all that bad.
Play Pretend
You can also play dentist at home before the appointment. Using a toothbrush and a mirror, your child can pretend to examine your teeth, and you can pretend to examine theirs. With this role-play, you can walk your child through what a typical appointment will be like.
Remain Calm
Even if you have prepared your child for the visit and they are not nervous going to the dentist, they can get scared in the chair. It is natural not to want someone they do not know poking around their mouth. This can result protests, crying, yelling and more. If your child gets scared and upset, it is important that you remain calm. We can help you to help your child remain calm, whether it is something like holding their hand or bringing their favorite stuffed animal.
Start Early
One of the best ways to avoid the fear of the dentist is to start bringing your child in for visits early. The American Academy of Pediatric Dentistry recommends that children be seen six months after the eruption of their first tooth, or by their first birthday. During these early visits, little is done, but they do help to familiarize your child with our office and us, preventing fears later on.
Going to the dentist should not be a scary experience for a child. Call Lindsey A. Robinson DDS Pediatric and Endodontic Dentistry today for more information or more suggestions at (530) 272-5522.