Lindsey A. Robinson, DDS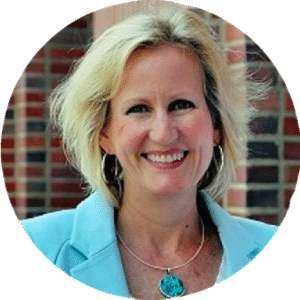 Diplomate of the American Board of Pediatric Dentistry
Lindsey A. Robinson, DDS grew up in the college town of Gainesville, Florida and is a big Florida Gator fan. She moved to California to attend college and dental school, graduating with honors from the University of Southern California College of Dentistry. Dr. Lindsey completed specialty training in pediatric dentistry at the University of Florida College of Dentistry. As part of an academic health center, her training program emphasized clinical experience with medically complex and developmentally disabled patients, pediatric dental trauma, and behavior guidance.
Dr. Lindsey is a Diplomate of the American Board of Pediatric Dentistry. This rigorous examination is voluntary and for the purpose of validating the pediatric dentist's clinical and diagnostic abilities. Dr. Lindsey committed to the process of lifelong learning and continuous quality improvement to maintain the highest possible standards within the profession of pediatric dentistry. She is also a Fellow of the American College of Dentists in recognition of her high ethical standards and leadership activities in the profession of dentistry, an honor bestowed on only 3.5% of all practicing dentists.
Dr. Lindsey is experienced and respected in her profession having served in numerous leadership positions over the course of her career. In the state of California, these have included president of the California Society of Pediatric Dentistry, chair of the California Dental Association Foundation, and president of the California Dental Association. At the national level, Dr. Lindsey has represented California on the American Dental Association (ADA) Council on Access, Prevention, and Interprofessional Relations and served as vice chair and chair. She is an official media spokesperson for the ADA on issues related to access to care. Dr. Robinson currently representsCalifornia on the ADA Board of Trustees.
Dr. Lindsey is committed to community service and has opened her office numerous times to provide pro bono care to needy children in the Nevada County area. She has also participated in CDA Cares events which provide free dental care to communities around the state.
Dr. Lindsey is married and mommy to many cherished pets, including her English Bulldogs, Nellie and Henry. In her free time, she enjoys gardening, traveling, hiking, and singing.
Memberships
American Dental Association
California Dental Association
American Academy of Pediatric Dentistry
American Association of Public Health Dentistry
California Society of Pediatric Dentistry
Fellow of the American College of Dentists/International College of Dentists