Endodontic Surgery (Apicoectomy)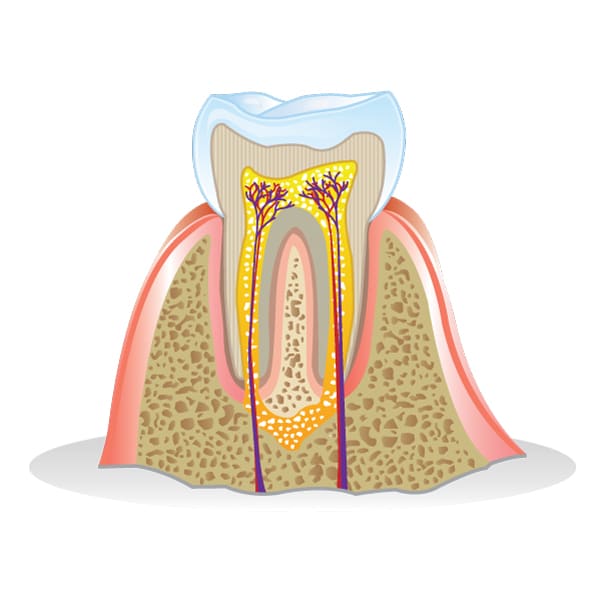 For the most common dental issues, many times you will need a root canal, a filling, or a crown, but there are some instances when more specialized care is required. While root canals usually do resolve any problems from an infected tooth, they are instances when they do not fix the dental issues that patients are suffering from. In some instances, a patient might need an apicoectomy.
What is an Apicoectomy?
An apicoectomy is a root-restoring procedure that is performed on teeth damaged by infection. Unlike a traditional root canal where we go down through the actual tooth, an apicoectomy goes through the patient's gums instead. A tiny incision is made into the gum next to where the affected tooth root is positioned. At the site of that incision, the root is cleaned and restored using specialized tools and equipment. The process takes some time to achieve good results, but the use of anesthesia results in a comfortable and painless experience.
Using the Best Surgical Equipment
An apicoectomy is a highly delicate procedure and one that we perform with the utmost care. To do the job properly, we make sure we have the best tools and equipment possible. Tools like fiber optic lights, ultrasonic instruments, and operating microscopes are commonly used to properly evaluate tooth health and fix any issues discovered in the affected area. These tools come at a cost, but we believe there is nothing more valuable than precision instruments that allow our team to get the job done right the first time. At Lindsey A. Robinson DDS Pediatric and Endodontic Dentistry, we keep our office updated with the very best equipment to make sure your family is cared for properly at each and every visit.
Enjoying the Best Outcome
An apicoectomy is not a frequently recommended procedure, but it is a highly effective one when treating severely infected tooth roots. This is because the procedure offers such good access to the roots themselves, and there is no need to try looking through the entire tooth to treat the problem.
If we recommend an apicoectomy as a treatment for you or your child, we have done so after looking comprehensively at your individual situation and selecting the most effective solution for the problem. We will discuss every step of the evaluation and treatment with you to make sure you know all your options and feel like you are making an informed decision.
If you are experiencing complications after a root canal or your child is experiencing any tooth pain, contact our office at (530) 272-5522 to schedule an appointment.